THE A-Z OF FACTORY SHOPS IN THE WESTERN CAPE
Since 1985, the year the best-selling The A-Z of Factory Shops in the Western Cape first put factory shopping on the map, Pam Black has introduced thousands of consumers to the benefits and fun of this unique form of shopping.
As always, every store has been visited anonymously by the author, who has no affiliation with any of the shops, and whose reviews are given without fear or favour. The result is this user-friendly website that tells you where to shop today at yesterday's prices, and how to get the best value for your hard-earned rands.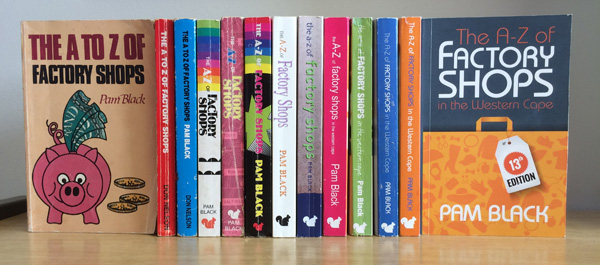 Subscribe to our free newsletter